If you have a large, heavy vehicle like a tractor-trailer or an RV, turn to King George Truck & Tire Center for all of your service needs. We can even help with custom chrome and custom truck lighting services to ensure shine and safety. Continue reading to find out more about our many services, including custom heavy truck lighting, that we offer to Fredericksburg, VA, and the surrounding areas.
Our Expert Truck Services
Aside from aesthetic services like our custom truck chrome service, you can rely on King George Truck & Tire Center to provide you with a wide range of other truck services to help keep you on the road safely and efficiently. From full engine repair and wheel balancing to air conditioning services and welding fabrication, we do it all — including 24-hour emergency services.
Continue reading to learn more about the services that we offer. If you have any questions, call us today at (540) 775-6101.
KGTTC offers an array of truck services, employing certified technicians and using the latest technology, all designed to minimize your cost per mile:
Vehicle and Truck Services
Virginia state inspection station
     Able to service tractor trailers down to light duty fleets
Annual DOT inspection
Custom hydraulic hoses
Air Conditioning diagnostics and repairs
Contract maintenance, on-site and off-site
Towing
Computerized diagnostics
Engine repair
Air Brake systems
Lights and electrical repair and replacement
Steering and suspension repairs
Starting and charging systems

(FREE battery testing)

Wheel balancing
Welding and fabrication
Clutches
Transmission & differential repair and replacement
Flywheel resurfacing
Preventative maintenance
Trailer Services
On-site trailer maintenance and inspection
Overhead and swing doors
Landing gear
Lift gates
State Inspection Station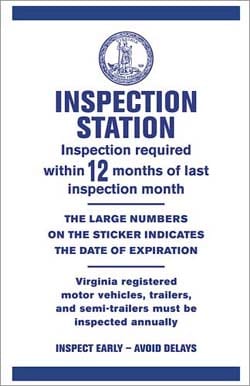 All truck and vehicle maintenance is performed by an expert staff of certified KGTTC repair technicians.